BF Pond Clear Pro 2 Step Pack - Medium
Complete eco friendly solution treats up to 10,000L – no harsh chemicals, only natural products.
Professional product used by councils, golf courses, and large landowners across UK
Now formulated for garden use – not available in garden centres.
New 2 step complete treatment – quick cleaning action.
Works best at water temperatures of 10-13°C

Product Information
Using a unique two-stage process exclusive to us, this natural, microbial treatment starves algae of nutrients and digests the resulting dead organic matter, leaving your pond crystal clear.
Step 1. Kick Start Oxygenator – natural bicarbonates and related substances release oxygen, starving algae and weed. You'll see results in just 3-4 days.
Step 2. Pure Aqua – introduces a natural biome of bacteria to maintain pond clarity. These degrade muck and slime that has accumulated in the bottom of pond, clarifying water and establishing long term populations.- Note that to work, the microbes needs the water to be 10°C or more to work - So use April to October. Pond Clear Pro 2 Step consists of two parts, Kick Start and Pure Aqua which contains specially prepared materials encapsulated with selected strains of bacterial cultures. These attract dispersed particles in your pond and form a core on which the organisms grow, assisting in the generation of sludge which settles out to leave clear water. Odours such as ammonia and sulphur are very rapidly taken up by Pond Start, while heavy metals and other toxic substances are reduced so greatly improving water quality. Some benefits of Pond Clear Pro can be observed immediately after dosing commences, although major improvements in water clarity frequently take a few weeks to become apparent. By using Kick Start as a pre-treatment, you'll see results much more quickly. How to use Kick Start and Pure Aqua:
PRIOR TO APPLICATION – If your pond has excessive blanket weed, first remove as much as possible and dispose of it on the compost heap. This will prevent the build-up of dead organic material, and therefore improve microbial digestion and reduce oxygen consumption. See how to calculate the volume of your pond here: www.yougarden.com/pondclear.htm
Step 1, Day 1 – Add Kick-Start Oxygenator, the Fast-Acting Pre-treatment Sprinkle contents of the Kick Start sachet into the Pond. One sachet will treat a pond up to 20,000 litres. For ponds over 20,000 litres add an extra sachet for each additional 20,000 litres.
Step 2, Day 3-4 – Add Pure Aqua with 'Zeolite Ultra' to both extend and enhance performance. Open your pack of Pure Aqua and simply drop the sachet(s) into the pond. The sachet(s) is biodegradable, so will dissolve releasing the microbes into the water and the Zeolite will drop to the bottom. Each soluble sachet is sufficient to treat a pond up to 10,000 litres Suitable for all pond types including fish ponds, wildlife ponds and natural swimming pools. May also be used in water butts and tanks to eliminate algae.
Need to know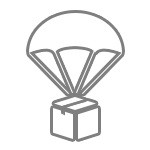 Despatched directly by our partner
This item is being despatched directly to you from one of our specialist suppliers. Please allow 7-14 days for delivery. Regrettably, the courier cannot deliver to Northern Ireland.

Delivery
In stock orders are normally delivered within 5-7 days using a tracked courier service. Regrettably, we cannot deliver to the Channel Islands and the Republic of Ireland. Please see our
Delivery Information
page for more information.
Returns/Exchanges
You may return an item within 28 days of receipt for a prompt replacement, exchange or refund of the item price. Please read our full
terms & conditions
for details.

Reviews