/
Blog

/
Celebrating His Majesty King Charles III's Coronation
Celebrating His Majesty King Charles III's Coronation
Everything you Need to Know About the King's Coronation and How to Celebrate
To mark the Coronation of His Majesty King Charles III and Her Majesty the Queen Consort on Saturday, May 6, 2023, people across the United Kingdom and the Commonwealth are being invited to celebrate this historical event with a series of special events to be held over the course of the Bank Holiday Coronation weekend.
How to Spend the Bank Holiday Coronation Weekend
There are many different ways to get involved with celebrations over the course of three days, beginning with the Coronation Ceremony itself.
- Watch the Coronation Ceremony
The King's Coronation ceremony will be televised across the world live from Westminster Abbey in London, with tens of thousands of people expected to flock to the Capital to be part of such a unique occasion.
The ceremony will be conducted by the Archbishop of Canterbury and will become part of the 900-year-long tradition of coronation ceremonies held at Westminster Abbey. It will formalise the role of the monarch as the head of the Church of England and although the death of Queen Elizabeth II marked the moment at which Charles became King, the Coronation Ceremony will include the symbolic physical crowning of Charles II with St Edward's Crown.
- Take Part in the Coronation Big Lunch Party
For those who won't be in the Capital for the Coronation weekend, there are plenty of other ways to get involved with celebrating the Monarchy and the communities that make the UK such a vibrant place to live. One of the most exciting opportunities to get involved is to host a street party or a Coronation Big Lunch party.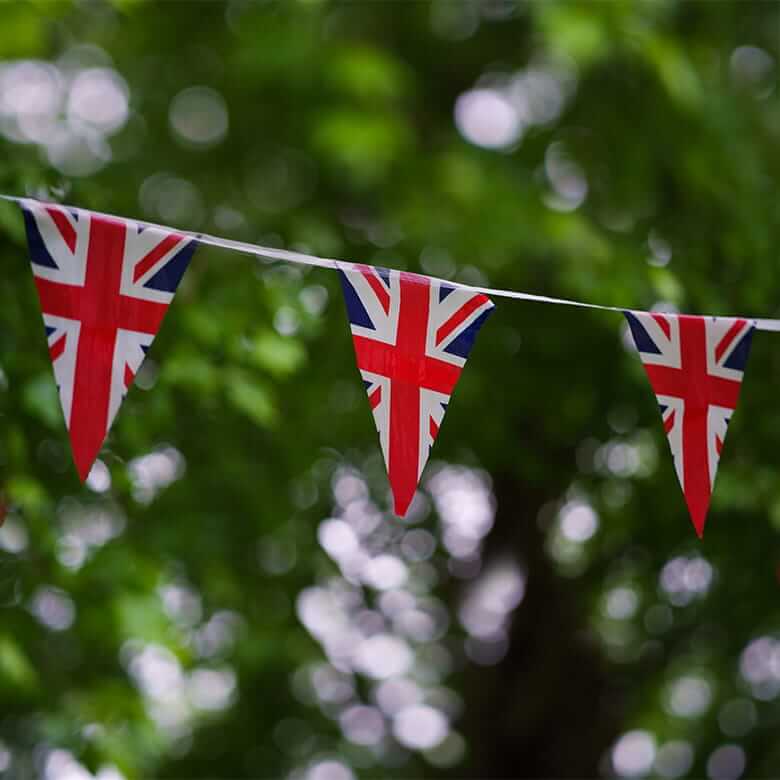 What is the Coronation Big Lunch Party?
Big Lunches are held annually all across the UK, raising more than £22 million in 2022 alone for local charities. As part of the King's Coronation celebrations, people are invited to hold a special Coronation Big Lunch party.
The much-loved Eden Project is behind the Coronation Big Lunch and its Chief Purpose Officer, Peter Stewart LVO, has said that community sits at the heart of this initiative, with the sharing of food, fun and friendship providing new ways for people to connect with others around them.
If you've been convinced to grab a Big Coronation Lunch organiser pack and you're keen to get planning, here are some of our top tips for hosting a street party event to remember.
How to Host a Memorable Street Party: Top Tips
Whether this is your first experience organising a large-scale celebration or you are looking for tips and tricks to ensure that your event goes off without a hitch, here are some things to keep in mind.
1- Set a Date
Official Coronation celebrations will be taking place over the entire Bank Holiday weekend, but you aren't limited to just those three days. The entire month of June is marked as the Month of Community, so you're free to select a date that works for everyone in your community.
There is also no reason why your celebration needs to take place at lunchtime. Simply hang some fairy lights and host an evening lunch, which is an ideal way to ensure that night owls and shift workers are included as well.
2- Spread the Word
Whether you want to get crafty and make physical invitations or prefer to keep things digital with a Facebook or WhatsApp group, make sure everyone knows when the celebrations will take place. Opening up conversation is an excellent way to foster community spirit and you're guaranteed to have plenty of people volunteering to help on the organisational front.
3- Food, Glorious Food
Every great lunch has a selection of delicious dishes to suit every palate. You could ask everyone to bring their own lunch to the celebration or encourage everyone to bring their favourite sweet or savoury dish. Either way, sharing should be encouraged as this is an ideal way to learn more about your neighbours and your community.
The Food Standards Agency has created easy-to-follow guidelines for how to safely host a street party, which can be viewed here (https://www.food.gov.uk/how-to-safely-host-a-street-party).
4- Host a Fundraiser
Whether you want to raise money for a nationwide charity or have a community project in mind, such as a new children's playground or community group, the Big Lunch is the perfect opportunity to raise awareness and get other people on board.
5- Don't Forget the Fun and Games
From live music to chalk art, raffles and party games, you can really let your creativity flow when it comes to personalising your Coronation Street party. Remember, this is a celebration that everyone is encouraged to take part in, so make sure that everyone feels included on this special day.
How to Decorate your Home and Garden for a Coronation Celebration
If we've got you in the mood for your own Coronation celebrations and you're eager to get in the spirit and decorate your home and garden in time for the big weekend, here is a selection of our must-have items to celebrate in style.
It's All in the Details
Even the smallest touches can make a big difference to a celebration, and we have plenty of finishing touches that will make your Coronation get-together even more memorable.
Create a patriotic ambience at your garden party with a few strings of Red, White and Blue Bunting. This is one of the simplest ways to decorate your outside space. Hang from your balcony, fence or decked area to ensure that everyone is in the right mood for your celebratory event.


Another excellent way to incorporate flashes of red, white and blue hues is with planters. Our Set of 4 Glazed Planters comes with two red and two blue pots, leaving you free to choose your favourite white blooms to plant inside.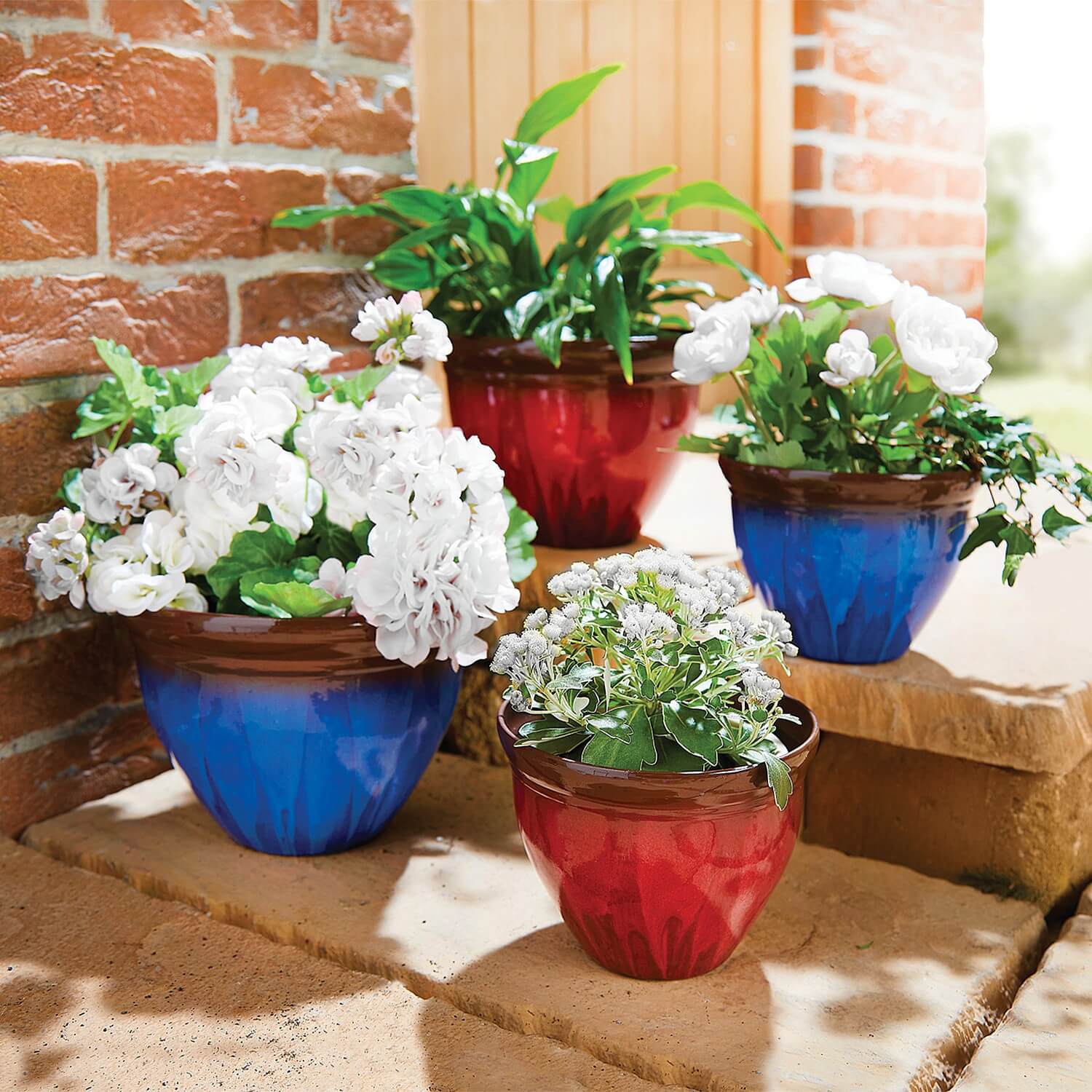 Chic Seating
Every great celebration needs a selection of comfortable seating options, with both formal dining and relaxed seating areas allowing guests to enjoy the best of both worlds.
- Al Fresco Dining
A chic Garden Table and Chairs set is something that will be used often throughout the warmer season and provides an excellent place to sit down and enjoy a celebratory meal with your loved ones.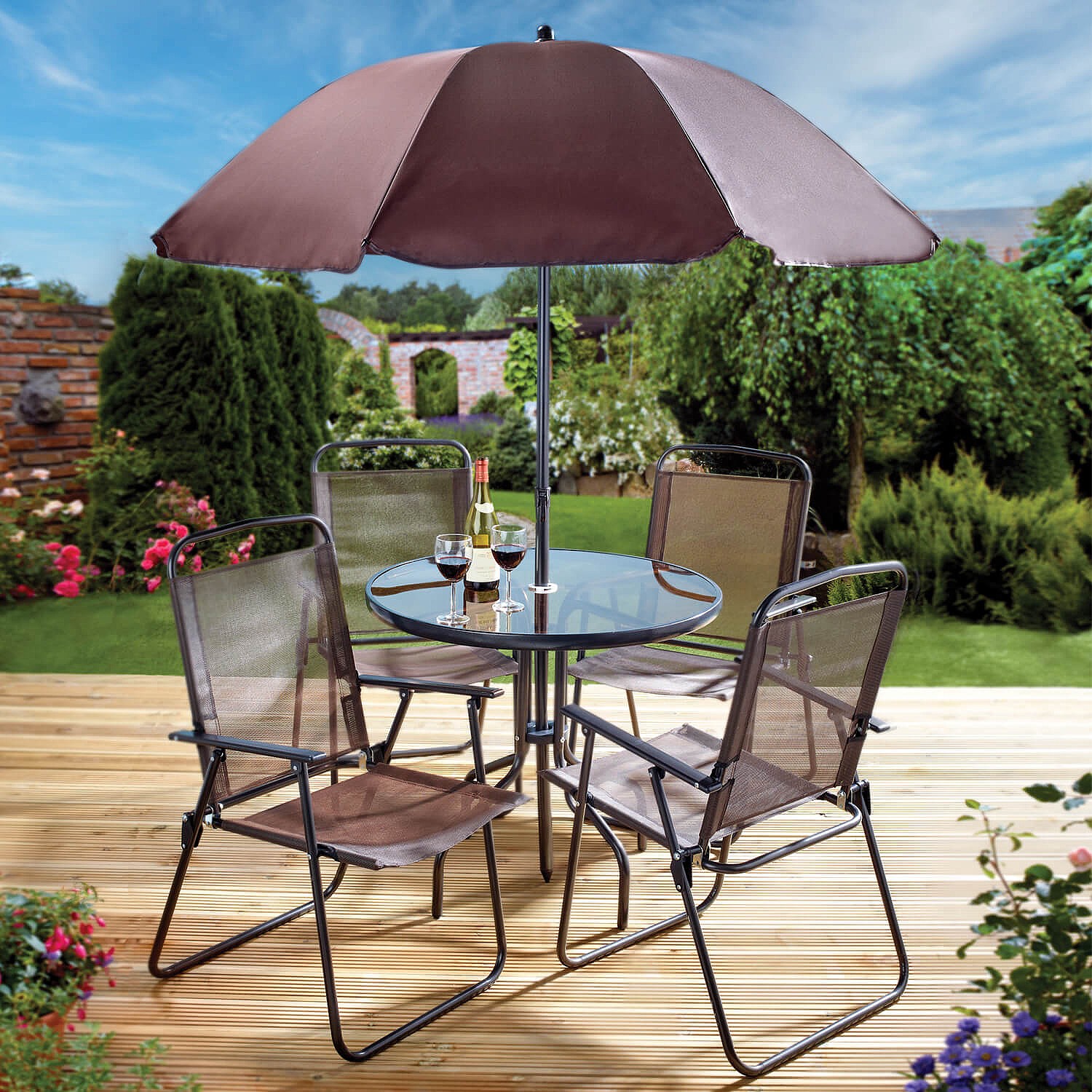 If you're looking for a more intimate al fresco dining option, our Bistro Table and Chairs for two features intricate cut-out climbing rose to detail and a chic bronze finish, which is ideal for country cottage gardens. The design mimics cast iron, however, the injection moulded plastic construction remains easy to move and will never feel uncomfortably hot or cold.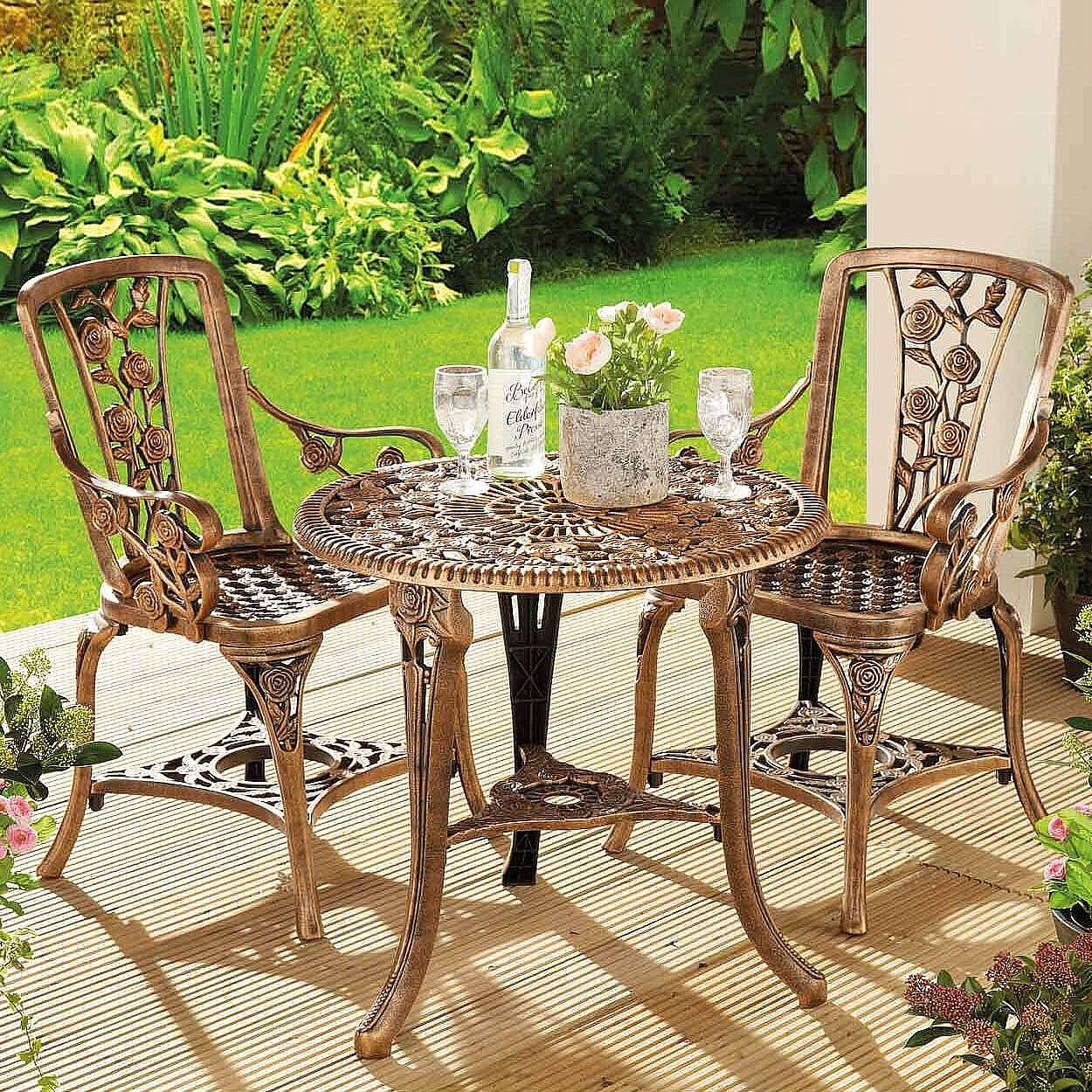 Plan for all Weathers
The British weather can be unpredictable at the best of times so if you want to ensure that your celebration isn't a washout, a gazebo is an ideal solution. Our Heavy Duty Gazebo has an innovative space-saving design and folds away when not in use. Its adjustable height means it can be used in a variety of spaces and can deliver protection from both rain and harsh midday sunshine.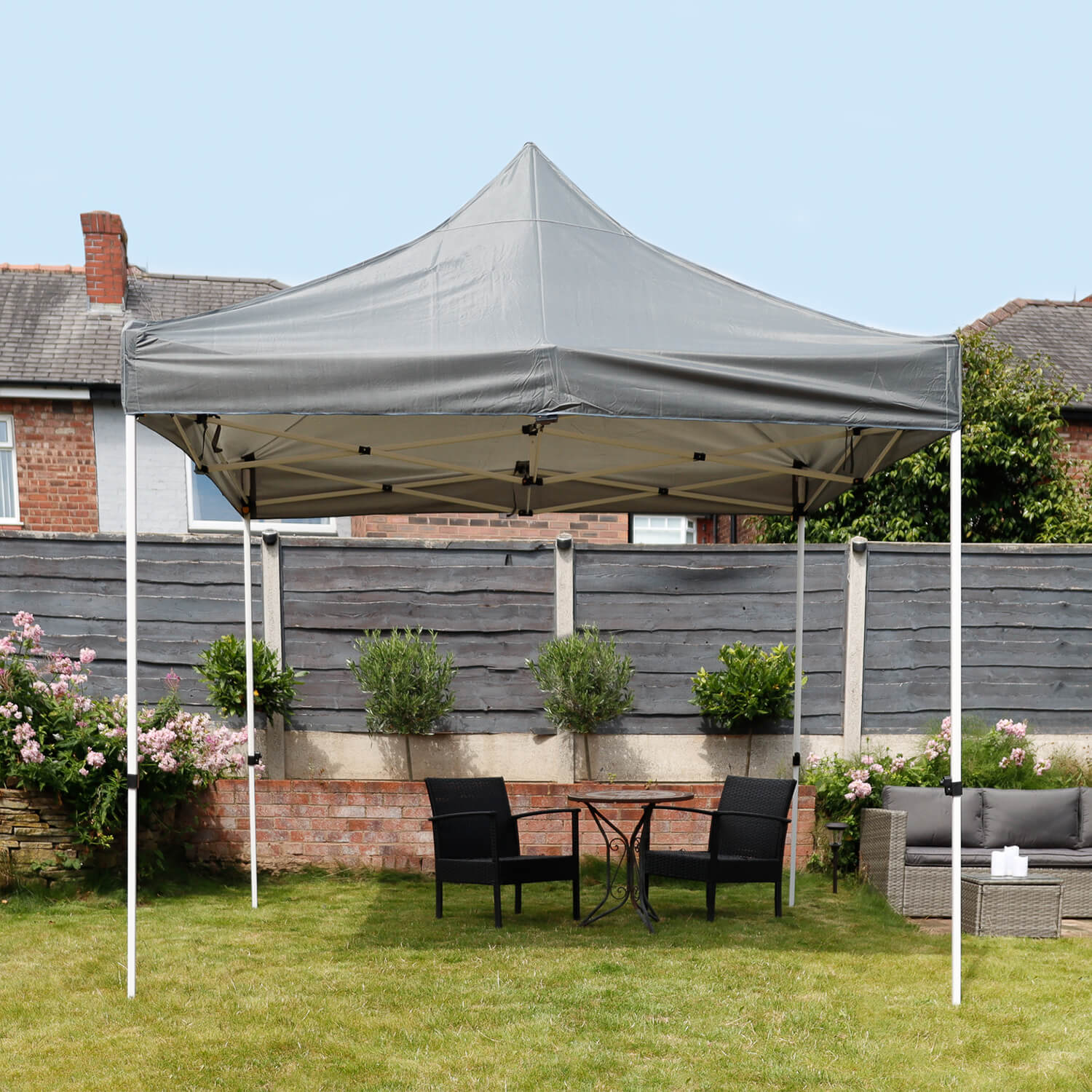 Alternatively, our Hexagon Gazebo (https://www.coopersofstortford.co.uk/hexagon-gazebo-green/) is sturdy and equipped with a combination of shower-proof clear fabric and zip-up net fabric to protect your guests from the elements and from unwanted attention from wasps and mosquitoes. It has been designed to accommodate an outdoor dining table set for up to 8 people and benefits from a pitched roof and an easy-to-use zip-up entry and exit point.

If you're looking for a more spacious solution, our 3x6m Party Tent () can easily accommodate up to 30 people when standing. Every side wall panel is removable, four of which are equipped with arched windows to ensure that plenty of light gets inside.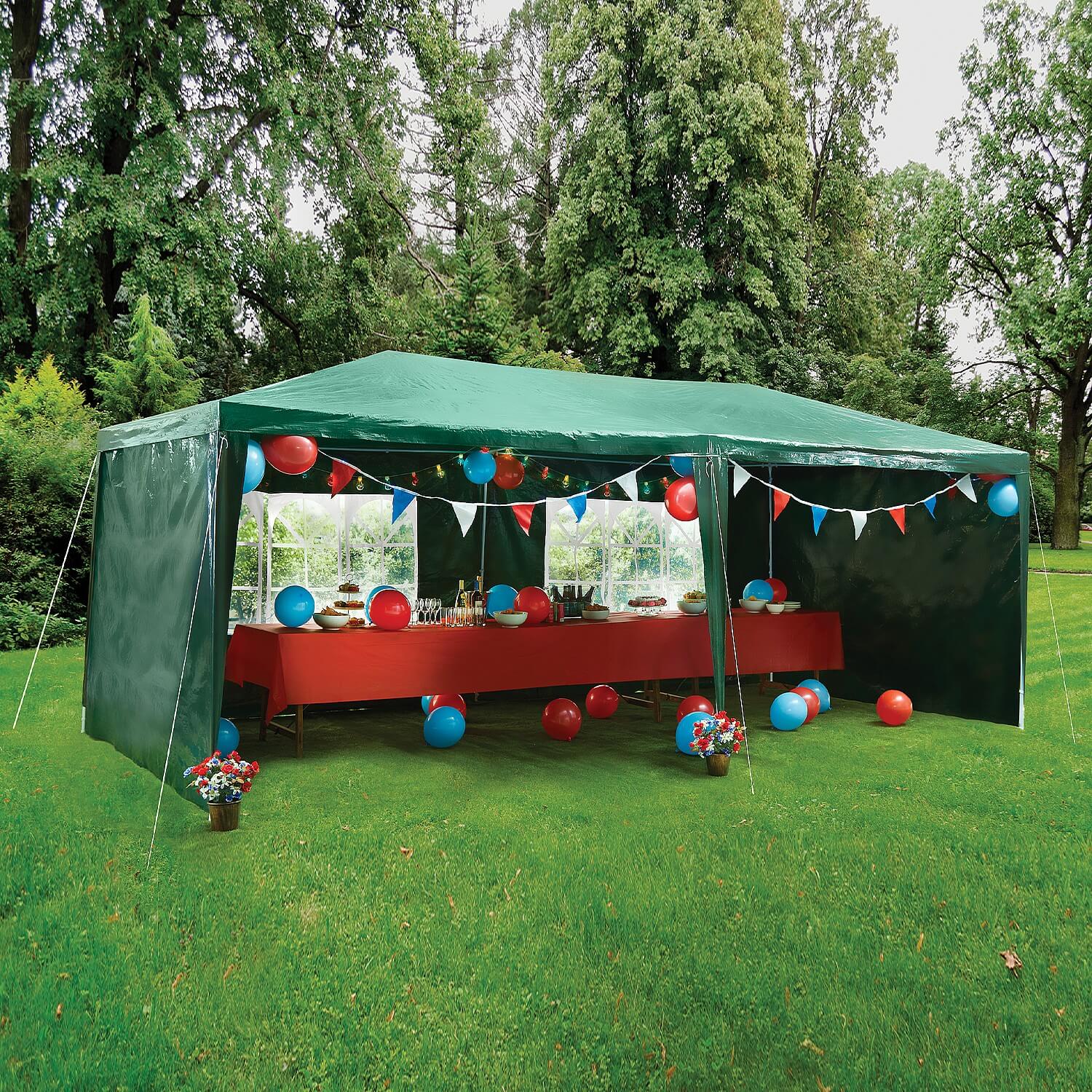 Celebrate Long into the Evening
Lighting is a key component required to extend your celebrations and there are options to suit all spaces, including Red White and Blue Spiral Solar Lights.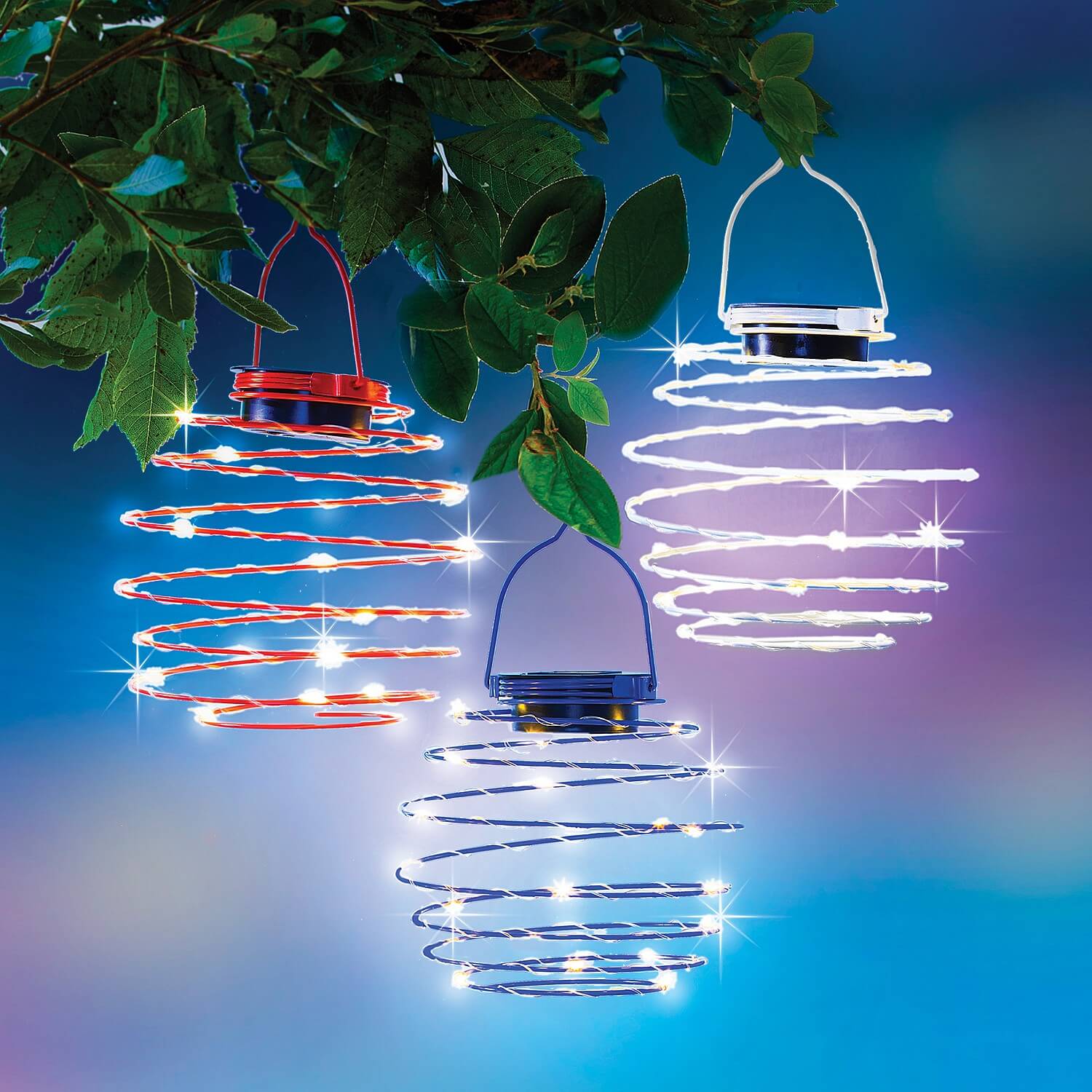 Get Involved with the Big Help Out
Monday 8 May is a special Bank Holiday honouring the Coronation as announced by the Prime Minister. The Big Help Out will take place on this day, which has been organised by The Together Coalition and some of the country's best-loved charities to illustrate the incredible impact that volunteering continues to have on our communities across the UK. The Big Help Out is also a tribute to a lifetime of public service from His Majesty The King and encourages people to lend their support to the charities, projects and causes that mean the most to them. There will be hundreds of different events and activities happening throughout the day, including those held by the RNLI, the National Trust, the Scouts, and the Royal Voluntary Service. The Chief Executive of the Together Coalition, Jon Knight, has said that the Big Help Out is designed to be a 'festival of volunteering' and encourages us all to get stuck in and do something to make a difference on this very special day. It is hoped that this event will kick-start a legacy of more connected communities that will continue to benefit us long after the Coronation celebrations have concluded.