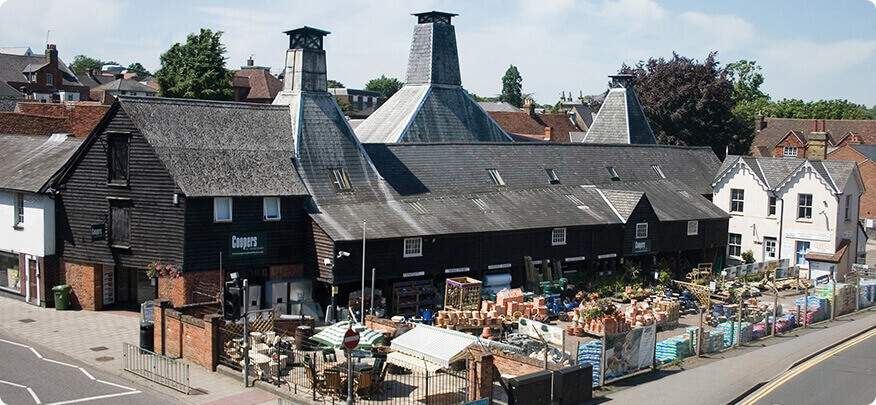 Store Opening Times
Mondays 09:00 – 17:30
Tuesdays 09:00 – 17:30
Wednesdays 09:00 – 17:30
Thursdays 09:00 – 17:30
Fridays 09:00 – 17:30
Saturdays 09:00 – 17:30
Sundays 10:00 – 16:00
Bank Holidays 10:00 – 16:00

Situated on the Hertfordshire/Essex border, there has been a business premises on our Bridge Street site for more than 300 years, trading from the original 16th century timber framed building.

This charming building is made up of three linked premises including a 19th century malthouse. Our main shop entrance leads into the original 16th century timber-frame building where, on the ceiling (currently above the cookshop), can be seen examples of original, early pargetting (plaster ceiling decoration) which would have been undertaken by highly skilled craftsmen. The offices above the shop remain a labyrinth of passages with beamed ceilings and sloping floors and, amazingly, there is still a section of 17th century wooden paneling remaining.

As you'd expect the store has seen many changes throughout its life having been a saddler's shop, a maltsters, a stable, a wine store, the town's first post office, a cycle shop, a supplier of agricultural hand tools and horse collars, a warehouse for army surplus webbing, a builder's merchant, a café, a hardware store and of course what it is known as today, Coopers of Stortford.

Our friendly team has an enormous amount of experience in all areas of the business, backed up by our weekly training sessions on new product introductions, so whatever questions you may have we'll be sure to know the answers.

Don't miss many new deliveries and live plants! See you soon.
Address:
11 Bridge Street
Bishop's Stortford
Hertfordshire
CM23 2JU

Telephone: 0844 482 4409
Calls cost 7 pence per minute plus your telephone company's network access charge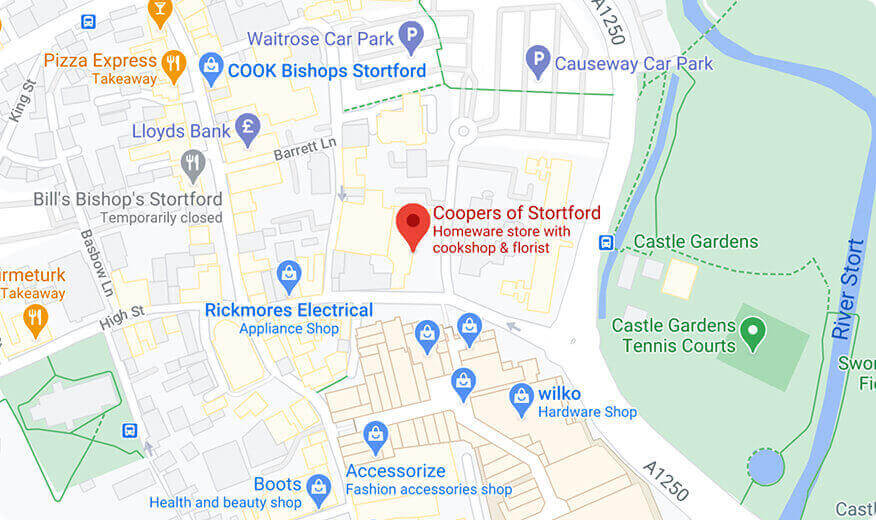 Back to top